Q. From where to check Demat holdings?
Demat account holding statement is a statement of ownership that establishes ownership of stocks, F&O, mutual funds, etc. Moneysukh allows clients to download statements to understand their investment transactions, balances, profit and loss etc.
Moneysukh clients can follow these simple steps to check their Demat holding.
1.) Log in to your trading account through your id and password. (Link)
2) After you have successfully logged in, a trading dashboard will appear.
Click on extreme top right  setting button and select "Back Office"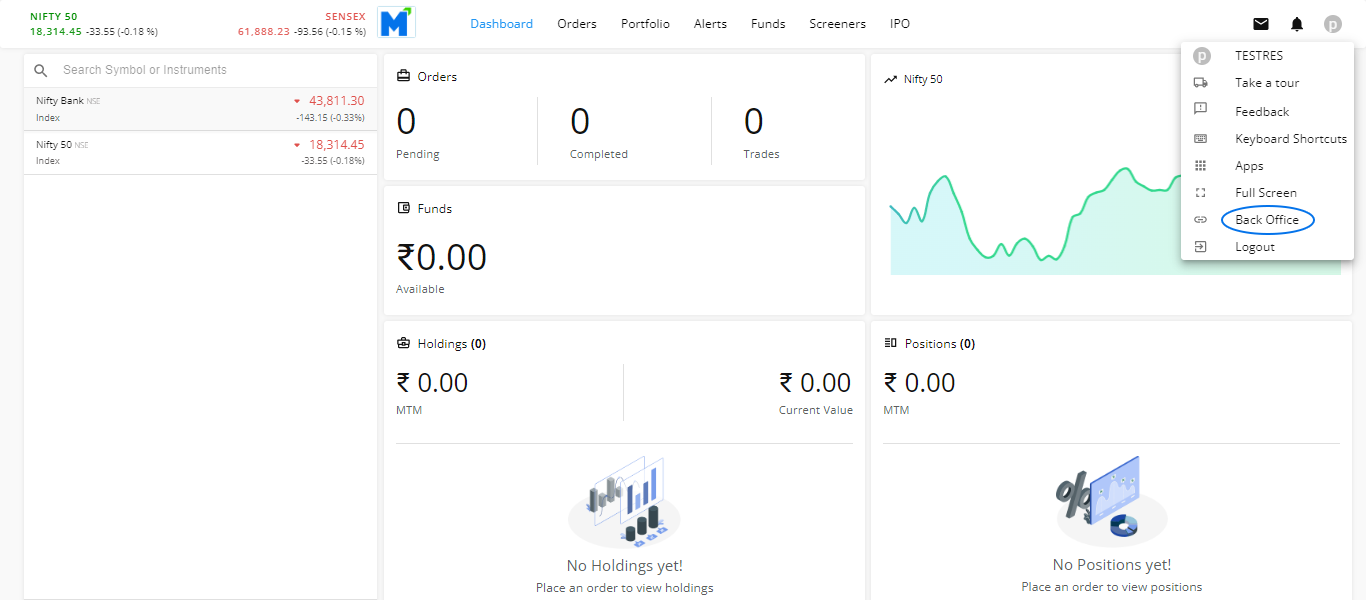 3)  Log in to back office terminal with same ID and password.
4 ) A dashboard window will appear showing all the margin balances, turnover, open position, etc.
5) From the left side panel, select "Holding" and you can check all your holding from there.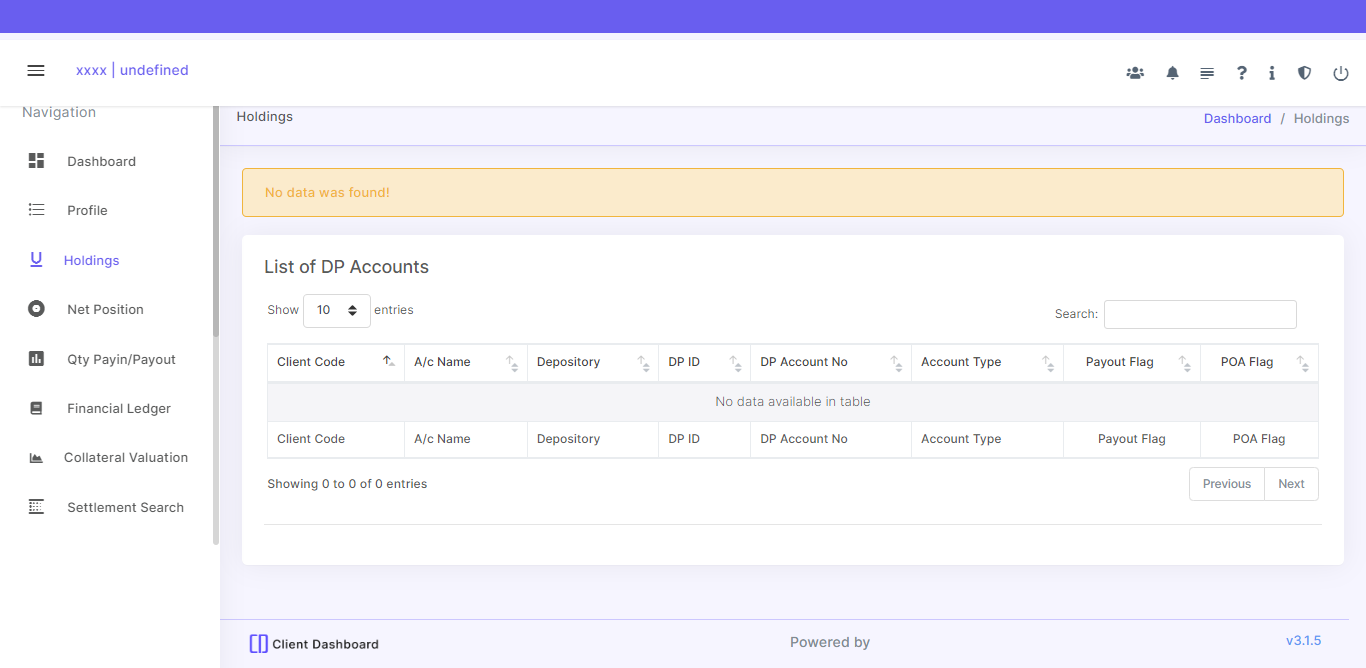 6 ) For further query contact our support staff @ +91 9638238000